The City of Logan is a booming hub of some of the best food from around the world just waiting to be explored. From the familiar favourites of Indian, Chinese and Thai to the emerging Korean, Burmese, African, Arabic and Pacifica cuisines.
There are hundreds of hospitality businesses to be found across the city, many of which are family owned and operated by hard working and passionate locals and we are excited about educating the community about the great offerings we have.
The 'Travel the World' campaign, an initiative of local Rebecca Cobbing from Nom Nom Logan, is about getting exposure for these businesses and encouraging the local community to discover and experience the city's amazing foodie scene.
Local food businesses are invited to participate in the initiative and can sign up now with the campaign running from January to March 2022.
Find out more information on how to join the program.
The campaign will be free for Logan food businesses and will contribute to developing and promoting the growing food ecosystem in Logan which is an outcome of the Logan Food Tourism Development Plan.
Sharing the messages and stories of our local hospitality businesses is important as it encourages consumers to think about the local food experiences before buying anywhere else.
This money spent in Logan is more likely to be reinvested into the local economy and support local jobs.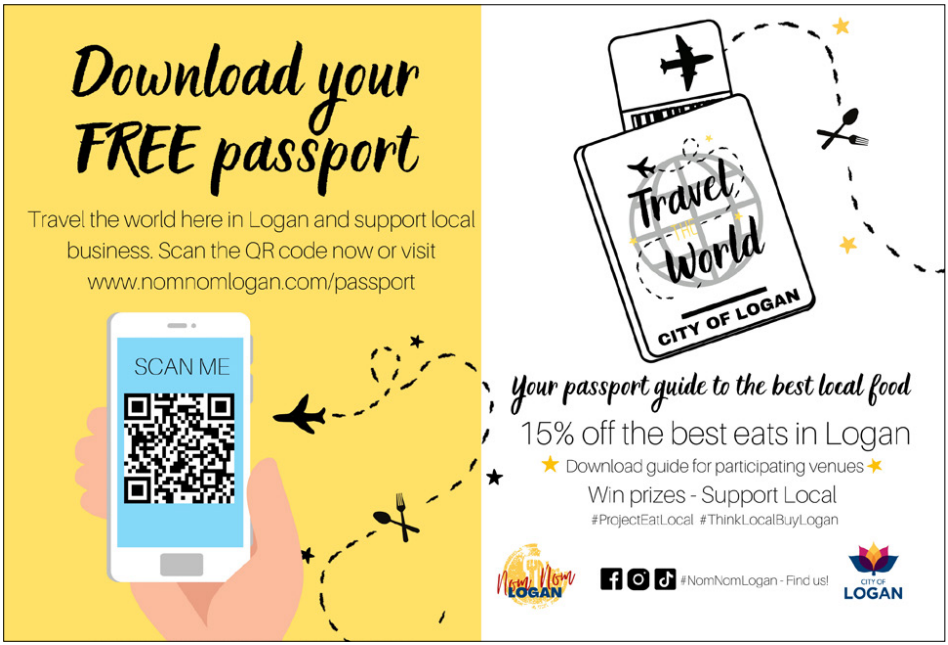 The Travel the World in Logan passport is an initiative by Nom Nom Logan, supported by Logan City Council.
https://www.loed.com.au/wp-content/uploads/2021/11/nom-nom-logan-passport-header.png.jpg
379
868
Mark Honeysett
https://www.loed.com.au/wp-content/uploads/2022/06/LOED-Logo-Inline_header-340.png
Mark Honeysett
2021-11-26 15:14:58
2021-11-30 15:16:28
Join the Logan Travel the World Passport