Logan Office of Economic Development has undergone a brand uplift, to align with the new City of Logan brand.
In conducting the brand review and strategy, it was apparent the LOED brand had significant brand equity with stakeholders including local businesses, investors, Councillors, Council staff and government partners. Thanks to the people at the helm and a keen culture of helping businesses seize opportunity in the city, LOED has established itself as a world class office of economic development with an expansive network of decision makers within all levels of Government in addition to key connections in the private sector.

A brand strategy was completed with new logo, style guide and brand statements to guide the team and the way we communicate with our customers.
The brand values underpin our strategy
WE ARE A WELL-CONNECTED, PEOPLE-FIRST AND PURPOSE-DRIVEN COHORT, COMMITTED TO PROVIDING AN EXPERT ECONOMIC SUPPORT SERVICE AT EVERY OPPORTUNITY. WITH AN UNDENIABLY LOGAN SPIRIT, WE ARE PROACTIVE, TENACIOUS, RESILIENT AND SUPPORTIVE, MOTIVATED BY PRAGMATICALLY MAKING THINGS HAPPEN IN OUR GREAT CITY.
LOED brand USP
EMPOWERING BUSINESSES AND DRIVING ECONOMIC PROSPERITY THROUGH TAILORED, EXPERT ECONOMIC SUPPORT AND GUIDANCE.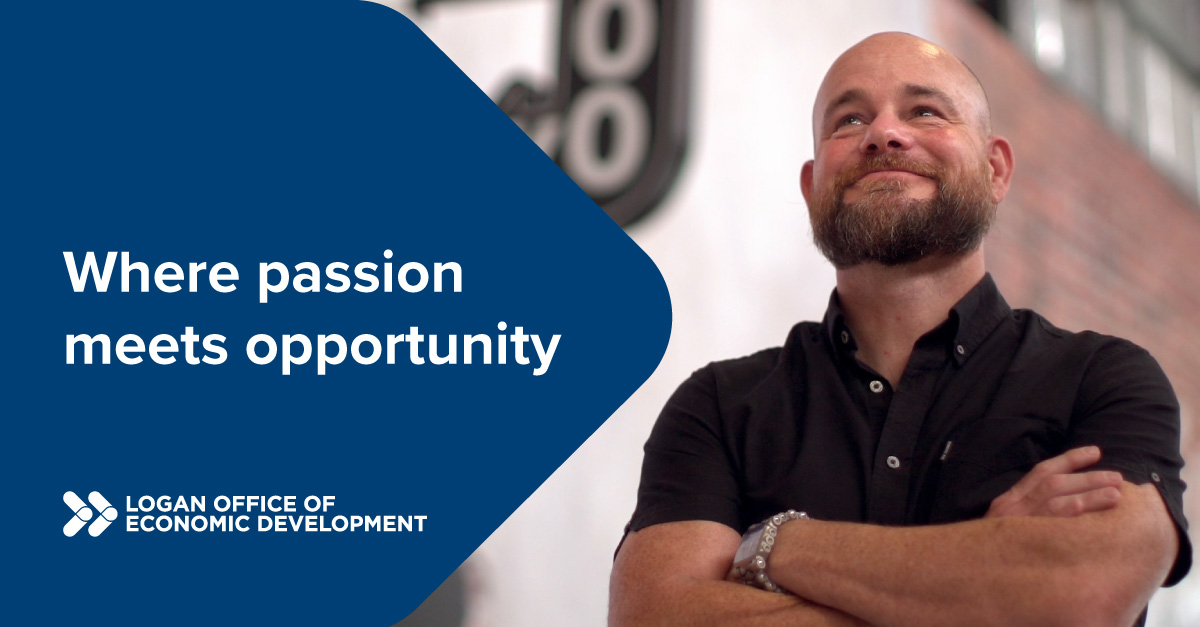 The rebrand coincides with the release of Council's Economic Development Strategy 2022-2027, which highlights strategic directions and strategies to maximise economic growth in the City of Logan. As catalysts for growth and innovation, Logan City Council and LOED is well positioned seek, attract, support and enable economic prosperity, and position our city as an emerging centre of economic excellence in South East Queensland.
Our strategic directions are:
Business support: every business matters
Investment attraction: anchors for industry and job development
Emerging industries: capitalising on strengths and growth opportunities
Youth pathways: unlocking Logan's future
Place development: placemaking and improved amenity
Identified in the LOED rebrand process and Economic Development strategy planning, was an opportunity to improve communications with small to medium-sized businesses in Logan. A Logan Office of Economic Development Facebook page was established in June 2022 to curate and publish content for the specific purpose of communicating and sharing with Logan business owners:
business support information
resources
events
The City of Logan has an opportunity to build on its unique combination of strengths and position itself as a leading local economy in Australia. Achieving that requires effort and energy by government, industry, businesses and the community.
https://www.loed.com.au/wp-content/uploads/2022/06/LOED-ED-Strategy.jpg
379
868
Mark Honeysett
https://www.loed.com.au/wp-content/uploads/2022/06/LOED-Logo-Inline_header-340.png
Mark Honeysett
2022-06-30 11:32:14
2022-07-05 11:33:13
New look for LOED and new Economic Development Strategy