Supplements manufacturer goes from strength to strength
Business is booming for ATP Science, a Loganholme-based business that will move into a new $15 million, purpose-built facility in Meadowbrook next month.
Director, Jeff Doidge, said the company had evolved from selling supplements to becoming an international supplier.
"My wife and I owned another business in Logan in a retail supplements store selling all over Australia since 2002, so we've been in business here almost 20 years," Jeff says.
"By 2012 we had grown to become one of Australia's largest specialty sports protein powder retailers, turning over sixty thousand a month, selling imported supplements."
Jeff said ATP Science was established that year, prompted by the unreliable quality of imported products.
"In the beginning we started on hope, a wing and a prayer and $60,000. In 2013 we used retained earnings to invest in manufacturing and expanding the business," he said.
"We were manufacturing in the United States, which is supposed to be bigger and better, but we were consistently finding that the supplements were not being made to our specifications so then we brought manufacturing back to Australia.
"We manufactured with a few companies here, but the quality wasn't there so in 2016 we decided to do the manufacturing ourselves.
"We've been doing exceedingly well in Australia and the market has matured for us.
"We are now moving into the mainstream consumable market and that brings in the likes of the major grocery chains, as well as expanding into new overseas markets."
Jeff says the export market is flourishing, led by the company's flagship product GutRite.
"New Zealand is our largest export market with the United Kingdom rapidly catching up. The UAE is coming along leaps and bounds–we received our largest ever order from them last December and we are making inroads into the United States with health food and pharmacy chains."
The company's success is has not gone unnoticed in the business world.
"We are now in the BRW (Business Review Weekly) Fast 100. We finished 13th in 2018 and we have been experiencing double digit growth since inception and had a few years of triple digit growth, Jeff says.
"We turned over $24 million last year and we expect to sell $30 million in 2020.
Jeff says ATP Science employs 45 people but planned to expand its new facility.
"I anticipate we will have 80 full time staff in 2021 after we consolidate our four sites into the new building. Being purpose built, it has everything – from multiple production lines through to the laboratory, refrigerated warehousing and office space – all under a 7,600 square metre roof."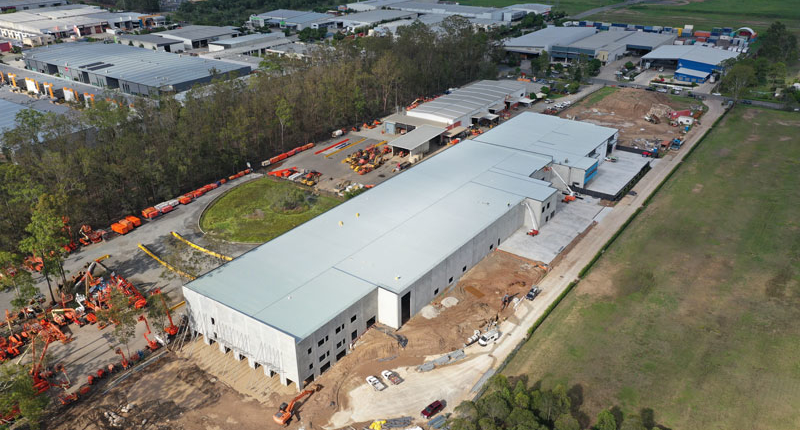 The decision to build the new headquarters for ATP Science in Logan was an easy one says Jeff.
"We have great support. We're working with Griffith University training interns in our lab. We've had no problems finding high quality employees and it's perfectly situated as an international distribution hub.
"We're proud to be an Australian company and Logan has proved to be a great place for us to do business."
ATP Science will open its new facility at 47-53 Meakin Rd, Meadowbrook in March 2020. atpscience.com
https://www.loed.com.au/wp-content/uploads/2020/02/ATP-Meadowbrook-02.jpg
569
1500
Mark Honeysett
https://www.loed.com.au/wp-content/uploads/2022/06/LOED-Logo-Inline_header-340.png
Mark Honeysett
2020-02-25 15:53:10
2020-02-25 16:08:29
Supplements manufacturer goes from strength to strength