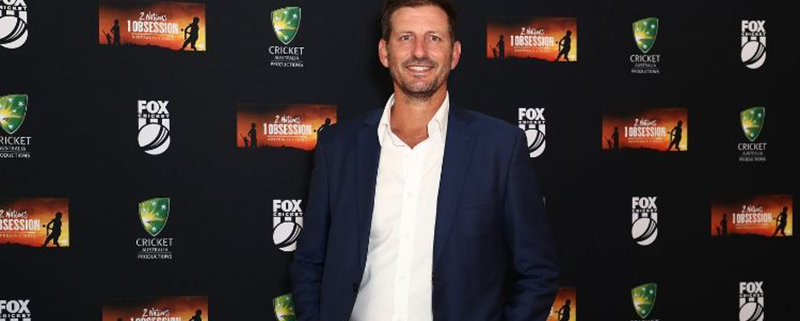 Joint Chamber Breakfast with Michael Kasprowicz.
About this event
Former Australian Test cricketer Michael Kasprowicz is a Director on the Board of Cricket Australia. With an eye for international trade and a natural talent for business, he is an active member of the Australian India Business Council and the founder and director of the consultancy firm Venture India.
Includes cooked breakfast, tea / coffee / juice / pastries
Please advise if you have any dietary requirements when booking
Come and join us to hear Michael's experiences, $35 members and $50 non-members in the relaxed environment of the Logan Village Tavern
Venue: Logan Village Hotel
Address: 135 Albert St, Logan Village QLD 4207, AU
Starts: Wed Jun 22 2022, 06:30am AEST
Ends: Wed Jun 22 2022, 09:00am AEST
ABOUT PRESENTER
Michael Kasprowicz is one of Australia's most enduring and popular professional sportsmen. His record-breaking 19 seasons first-class cricket career is not best defined by the number of Tests played or wickets taken, but rather his perseverance and longevity, and even his off-field demeanour. Over 10 seasons, Michael was recalled to the Australian side no fewer than 12 times – his determination and ability to prove himself regularly outweighing the selectors' preparedness to write him off.
Michael has been an active member of the Australian India Business Council since 2006. He is the founder and director of Venture India – a consultancy firm that facilitates Australian and Indian business relationships through specialised projects, integrated solutions and strategic advice with a focus on education, agriculture and mining, energy and resources. He is also an Advisory Council member of Opportunity International, a not for profit charity that partners with micro-finance charities in India and South East Asia.
Michael Kasprowicz combines his experiences as an athlete, director and administrator of one of Australia's largest sports to bring a truly unique perspective to the challenges of both sporting and non-sporting organisations.