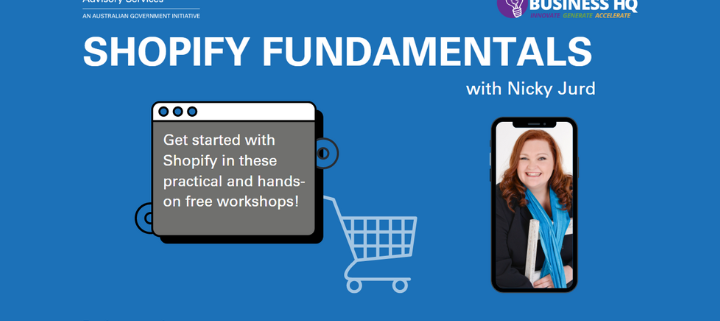 Getting Started with Shopify is perfect for anyone looking to make a start in eCommerce.
The workshop will be practical and hands-on and includes eCommerce fundamentals to help make online sales.
Guide through the process of setting up their Shopify store
How to choose the right plan
Selecting a theme, and customising your store design.
The workshop is designed to be beginner-friendly, and participants will learn how to manage their products, create collections, and set up payment options. Overall, this workshop is an excellent opportunity for small business owners who are looking to expand their online presence and increase their sales through eCommerce.
About Nicky Jurd
Nicky Jurd is a friendly and approachable geek with an expert skillset encompassing websites, apps, SEO, search engine marketing, social media and online security. Nicky started her company Precedence back in 2000 when the Internet was still shiny and new. She strongly emphasises creating profitable websites for their client base of small and medium Australian businesses. Her specialty is in composing and delivering informative, audience-driven training around the effective engagement of customers by small business people through the use of web tools and social media.