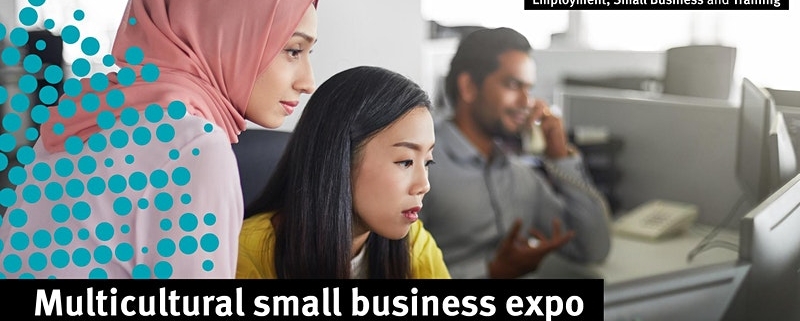 The Multicultural Small Business Expo is your free one-stop shop for information to establish and operate a successful business in Australia
About this event
About this event
On behalf of the Queensland Government the Department of Employment, Small Business and Training invite you to our Multicultural Small Business Expo.
The Expo will provide potential and current business owners information and advice on how to establish and operate a successful small business in Australia.
The event will feature
Presentations from successful multicultural business owners sharing their experiences in establishing a small business in Queensland,
Workshops and break-out sessions on specific topics including, registration and licensing requirements, taxation, employing staff, financial requirements, as well as opportunities to market and promote your business,
Keynote address from the Queensland Small Business Commissioner providing advice and encouragement to the multicultural small business community,
Access to stallholders from local, state, and federal government agencies, as well as other small business service providers,
An opportunity for a one on one mentor chat with a small business mentor.
The Multicultural Small Business Expo is a Queensland Government Small Business Month event, supported by Radio 4EB.