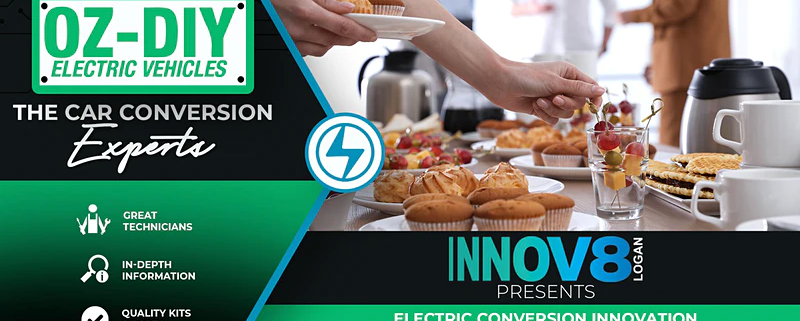 Innov8 Logan Breakfast Event – Meet the innovators
About this event
If you love cars, helping the environment and all things innovation, then come along to meet Graeme Manietta and hear his inspirational innovation journey.
Innov8 Logan is excited to invite you along to this Breakfast Event where we showcase some world-leading innovation happening right here in Logan at Oz-DIY Electric Vehicle's premises in Springwood.
Meet fellow entrepreneurs, and car enthusiasts and see Graeme's converted electric vehicles.
You'll hear how Graeme consistently innovated his business, driven by his genuine desire to help the environment.
Clearly, Graeme likes cars, having started his career as a Motor Mechanics apprentice. He then went on to start his own mechanics business Suzi Auto and Oz-DIY Electric Vehicles in Springwood.
In 2007, he saw the trend towards electric vehicles and he's never looked back. Graeme now sells his Australian electric conversion kit technology overseas. There is a significant solar array on the roof which provides the power for the workshop, the business and 2 EV charging stations for the public to use for free.
We look forward to catching up with you at this inspiring Innov8 Logan event, where you can meet and connect with like-minded business owners, and gain the inspiration and advice you need to grow your business.