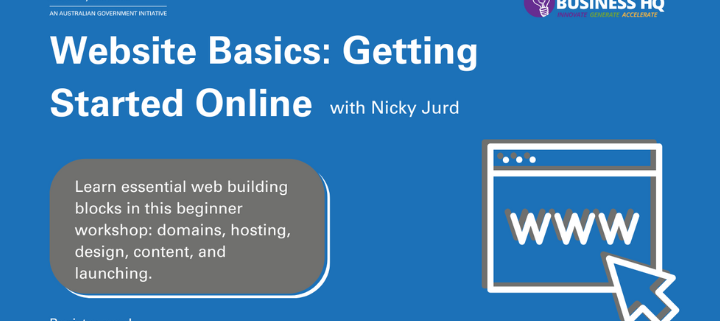 Designed for nontechnical business owners, this workshop provides a simple and jargon-free guide to creating your own website. From choosing and registering a domain name to setting up hosting and adding content, we'll walk you through each step in a way that's easy to understand. Gain the skills you need to establish an effective online presence and attract customers without the technical overwhelm.
Join us and take your business to new digital heights!
About the Speaker
Nicky Jurd is a friendly and approachable geek with an expert skillset encompassing websites, apps, SEO, search engine marketing, social media and online security. Nicky started her company Precedence back in 2000 when the Internet was still shiny and new. She has a strong emphasis on creating profitable websites for their client base of small and medium Australian businesses. Her specialty is in composing and delivering informative, audience-driven training around the effective engagement of customers by small business people through the use of web tools and social media.