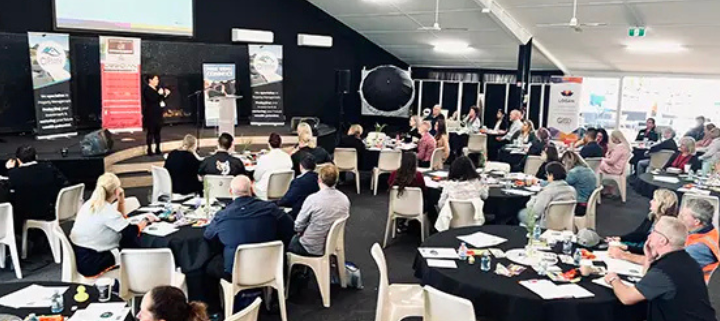 We Are The Business and Park Ridge Business Connect is doing it again! Our THIRD small business conference is coming this May 2023. The event will have 5 guest speakers ready to educate and inspire you on those all-important business matters. PLUS our local Makers & Producers Showcase is back alongside our much loved TRADIE Stands.
Tickets are limited, so you know what you've got to do…
WHEN: Thursday, 4th May 2023
TIME: 9:00 am to 2:30 pm
WHERE: Kingdom Life Centre, 3922 Mt Lindesay Hwy, Park Ridge
COST:
Conference Attendees: $49.50
Showcase Exhibitors: $69.50
INCLUDED: Morning Tea, Lunch & Afternoon Tea are included in the ticket price PLUS a wealth of information from our fabulous speakers.
Speakers and Topics
Jocelynne Berry – ACS Legal Solutions
Succession planning – looking into the future
Jocelynne will take us through an overview of the essential estate and succession planning elements all small business operators should consider. This will include a look into making a will and power of attorney, the more complex considerations for trust and company structures, as well as considerations for second-generation planning in your business.
Tanya Chaplin – Chaplin Screens
Managing workplace compliance for your business
Tanya will provide an overview of the Work Health and Safety minimum requirements, referencing the 23 Codes of Practice regulated in Queensland, to assist in achieving your legal standards. She will discuss the responsibilities of the sole trader and self-employed, to company and partnership entities. Read more about what you will learn from Tanya here.
Jess Clark – JSM Solutions
Get your business automated – it's easier than you think
Automating your business is easier than you think! The process of automation simplifies all areas of a business by accomplishing tasks that you would have to do manually, and automatically! Jess will be focussing on 3 key areas of automation within your business that everyone can relate to and what programs are on offer to help you make the process easy.
Nick Tadic – Reach Local
All that Google stuff
Nick will be providing a comprehensive understanding of search engine marketing (SEM) and its various components, focusing on Google and the often-neglected Bing! He will cover Google and Bing and how to use them in local businesses to improve visibility for local searches and website traffic.