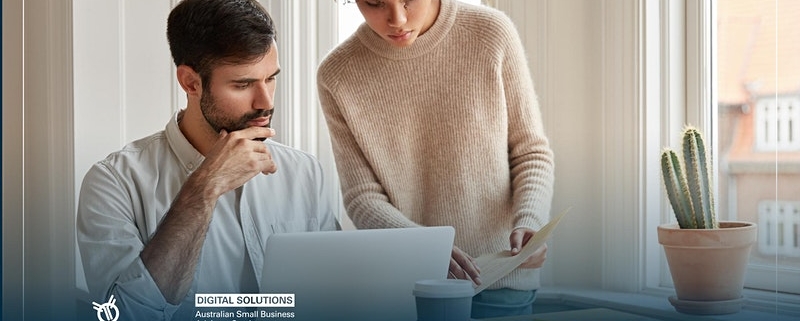 Let's have a look at a few different ways of pricing your products or services.
About this event
PLEASE NOTE: To register for this event you must be a business (0-19 employees)  and provide your ABN.
This session will be recorded and sent to everyone who has registered. Register now!
Level : Beginner
Date/Time: Tuesday, 12 April 2022

WA: 09:00 AM to 10:00 AM (AWST)
NT: 10:30 AM to 11:30 AM (ACST)
QLD:11:00 AM to 12:00 PM (AEST)
We are going to take a look a some of the many ways you can set your prices – dive into a bit of consumer psychology and play with some Excel models to see what happens to the numbers when you change pricing methodology. Yes, it will be fun!
This workshop is brought to you by Business Station and AusIndustry under the Digital Solutions Program.

ABOUT PRESENTER
I have been working with small and medium business in regional areas of NSW and QLD since 1990. This has given the opportunity to assist a wide range of business types, industries, and ownership structures. From single-operator service businesses to complex multi-family agricultural operations, small cafés to multi-site hotel groups, cutting-edge engineering companies to digital agencies – there is not much I have not seen, learned from, and can bring to bear on your business.
About Digital Solutions – Australian Small Business Advisory Services
Digital Solutions is one of the most generously supported digital transformation programs for small business by the Commonwealth Government. This iteration of the program has been run by Business Station in QLD, WA and NT for three years and has had a significant positive impact on the small business community.
This event will give you the chance to learn about the details of the program, what's on offer and who can access the free or highly subsidised support, training and resources! Perhaps you will find them beneficial for yourselves, your network or your clients.
To better understand what's on offer, we will encourage each attendee to register themselves to the program before the event, or otherwise by attending this workshop, you will be registered.
Important – Participating businesses must be aware that this information will be provided to the Commonwealth Department of Industry, Science, Energy and Resources for program evaluation and reporting purposes; and businesses may be approached by a representative from the Department to complete a survey on the services provided.