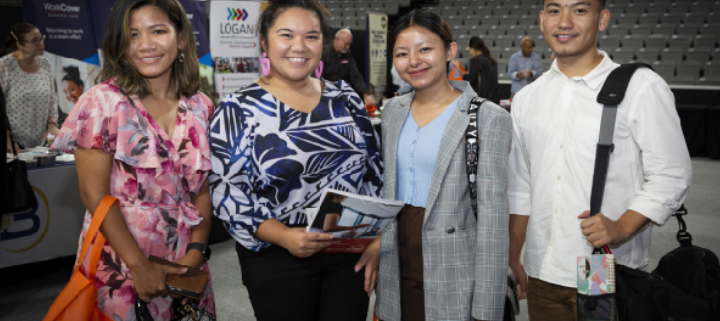 Are you part of the Queensland multicultural community and need support to start or grow your small business?
Come along to the Multicultural Small Business Expo, a free event where you can meet with other multicultural small business owners, community leaders, industry, and government experts.
Learn about the range of support programs, grants and resources available to help you create a purposeful and thriving impact in your small business.
You can also book in for a free business mentoring session to meet with a business mentor during the event.
The event will feature
Workshops and break-out sessions on specific topics including, marketing, networking, registration and licensing requirements, taxation, employing staff, financial requirements
Panel conversations from Multicultural business owners about their business journey
Stall holders from local, state, and federal government agencies, as well as other small business service providers
Free business mentoring sessions where you will be matched with two experienced business specialists, to help you develop your business skills and identify opportunities for growth (registration essential)