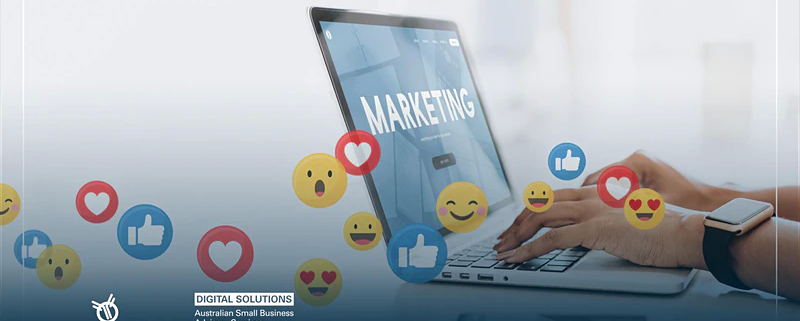 Facebook ads can be hard, especially if you're new to it all.
PLEASE NOTE: To register for this event you must be a business (0-19 employees) and provide your ABN.
This session will be recorded and sent to everyone who has registered. Register now!
Level: Beginner
Facebook ads can be hard, especially if you're new to it all and you don't have the time to study. This is why a lot of business owners either pay someone to run their ads for them or they just don't run ads at all – and miss out on a great marketing channel.
In this session, I will show you how to start with Facebook Ads, how the algorithm works, what campaign structure is the best, which objectives are best suited, and how to get your Facebook Pixel to start tracking visitor data from your website.
By the end of it, you should have a good understanding of Facebook Ads, and you'll be more empowered to make a decision on hiring someone to run ads for you, or just do them yourself.
This workshop is brought to you by Business Station and AusIndustry under the Digital Solutions Program.
ABOUT PRESENTER
Seasoned marketer and entrepreneur with an affinity for tech and people. I like to work with people and implement structure to enable teams to be able to perform at their highest capacity, with as little friction as possible from tech or processes. I believe that there's always room for improvement.
After an amazing decade of creating a solid career in IT working in 2 Fortune 500 companies, I successfully transitioned into digital marketing in 2005 and never looked back.
I have been honing my skills in driving and monetising traffic even before Twitter and Facebook existed, expanding my knowledge on how content can influence consumer behaviour online, and turning that into profitable affiliate campaigns for myself or my clients.
Starting with SEO and Google Adwords way back in 2005, I moved across all aspects of digital marketing, from copywriting to link building, user experience to split testing, building websites, selling websites, building scalable marketing automation for clients and eventually successfully founding a 7 figure and a 6 figure digital agency.
Since 2014 I've been obsessed with paid social media marketing, working with hundreds of small and medium businesses, coaches, consultants and corporate clients to run their Facebook Ads, lead generation, and sales funnels and optimising their entire online presence to get better results across the board.
About Digital Solutions – Australian Small Business Advisory Services
The Digital Solutions program is built to help small business owners develop their digital marketing skills, from social media to building a better website, making online sales, creating Google and Facebook Ads, and more. All with the advisory and guidance of experienced industry experts who keep you on the right track and help you learn with step-by-step support and check-ins.
At this event, we'll discuss how our program works and how we can help you to build a more resilient business.
Important – Participating businesses must be aware that this information will be provided to the Commonwealth Department of Industry, Science, Energy and Resources for program evaluation and reporting purposes; and businesses may be approached by a representative from the Department to complete a survey on the services provided.