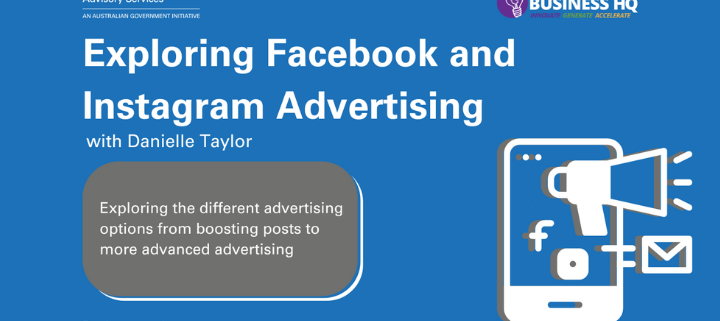 Exploring the different advertising options from boosting posts to more advanced advertising
Learn about Facebook and Instagram advertising, from a simple boosted post to a more complex campaign through Meta. Explore the settings including goals, audience targeting, campaign objectives and more.
About the Speaker
Danielle Taylor has over 25 years of marketing experience, is an Australian Marketing Institute Certified Practising Marketer and the owner of Firefly Solutions Pty Ltd which provides marketing services to businesses and community groups throughout the region from Gympie to Brisbane.