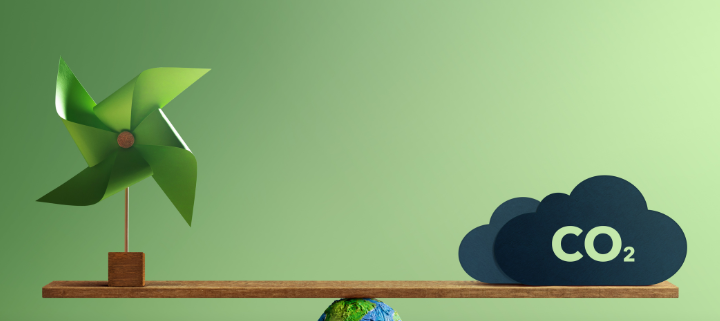 Join us to explore practical ways to reduce energy use and carbon emissions in your manufacturing business.
Are you ready to meet the demands of customers, potential employees and supply chain partners to implement sustainable manufacturing practices and reduce your carbon footprint? Are you looking to enter new markets that have requirements around Greenhouse Gas (GHG) emissions? Do you understand the impact on your bottom line?
With energy costs rising and GHG emissions reporting becoming a requirement in some supply chains and local and export markets, manufacturers are increasingly looking to become cleaner and greener to reduce costs, remain globally competitive and continue to grow. Are you ready?
In this practical 4-hour workshop, sustainability experts Jane Gaffel and Penny Prasad from The Ecoefficiency Group will assist you as a manufacturing leader to:
understand the importance of sustainable manufacturing and how decarbonisation applies to your business
develop a list of GHG emission sources within your own site (Scope 1, 2 and 3)
learn how to calculate your GHG emissions and ways to reduce them
start a high-level Decarbonisation Action Plan that sets out goals and a strategy to reduce emissions on your journey to Net Zero.
Who should attend?
Any manufacturer who wants to understand their carbon footprint and take action to reduce it.
About your facilitators: The Ecoefficiency Group
The Ecoefficiency Group has been supporting individual businesses, industry and government to implement practices that reduce their costs and embed sustainability within their operations for over 20 years.
Jane Gaffel – Jane has over 20 years of experience in Environmental Management with the past 13 years focusing on ecoefficiency for business. She has worked with a wide range of industries including, food manufacturing, foundries, tourism and the University sector. She has strong experience in energy and water management and training. Her prior experience is quite wide including environmental impact assessment for infrastructure projects, hydrology and hydraulics and contaminated land.
Penny Prasad – Penny has over 25 years of experience working in the manufacturing industry. Before founding The Ecoefficiency Group, she worked as a consultant and researcher on eco-efficiency projects across various industries including metal fabrication, poultry production, and dairy processing. Penny has extensive experience in the food manufacturing industry and has worked managing both production and sustainability for some of Australia's largest food production organisations.