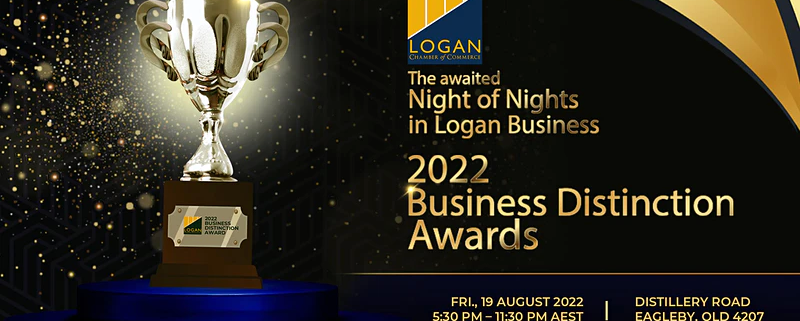 Logan's Business Night of Nights
About this event
It's time to celebrate the best businesses in Logan.
The Logan Chamber of Commerce hosts the Business Distinction Awards to showcase the best our region has to offer.
The business awards were originally started by the Logan Chamber of Commerce over 35 years ago and has a tradition of being a night of nights on the Logan business and social calendar.
This year's awards program will culminate in an awards ceremony at Distillery Road on August 19. It's an awesome venue and promises to be a fantastic event.
This year, there will be 17 separate industry categories for businesses to nominate for and five special major awards – New or emerging business, Sustainability, Innovation, Community contribution, Inclusiveness and Business of the Year.
Last year there was a long waiting list for tickets so book early to avoid disappointment.