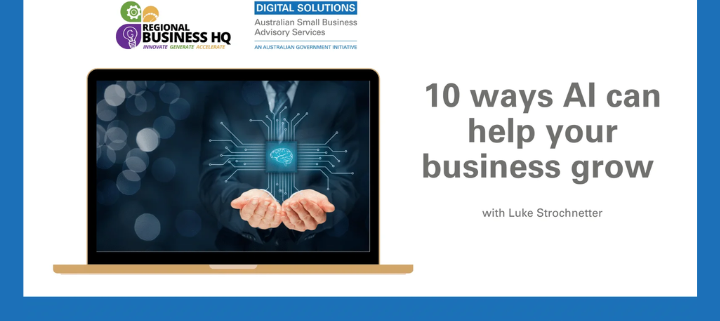 In today's rapidly evolving business landscape, harnessing the power of Artificial Intelligence (AI) has become essential for organisations looking to stay ahead and to drive productivity & growth. From streamlining processes to unlocking valuable insights, AI offers a wide array of opportunities to transform your business. This workshop, is designed to equip participants with the knowledge and strategies needed to leverage AI effectively and achieve sustainable business growth.
During this workshop, our 360 Degrees Marketing Director, Luke Strochnetter will guide you through some of the possibilities of how you can implement and use AI in your business. There will be interactive discussions, examples of tools, activities, case studies and practical exercises, which will allow you to gain a deep understanding of the potential AI holds and how it can be tailored to suit your specific business needs. Our goal is to provide you with actionable insights and a roadmap for implementing AI-driven solutions that will fuel your business growth.
About the Speaker
Luke Strochnetter is a dynamic young entrepreneur, business owner and conference host with a passion for marketing, small business and event management. With three successful businesses under his belt, Luke has a wealth of experience and insight into the ups and downs of entrepreneurship including marketing your business. Being a true Gen Z, Luke has grown up around Social Media and now gets to teach Social Media to dozens of business owners every week! Being on many committees and a key organiser of several major events, Luke is a busy man, but always tries to find time & resources to give back to the community through donations, sponsorships and partnerships. His passion for equipping business owners and professionals with practical skills and knowledge is evident in everything he does, and his drive to promote collaboration over competition is a testament to his commitment to creating a better world for all.