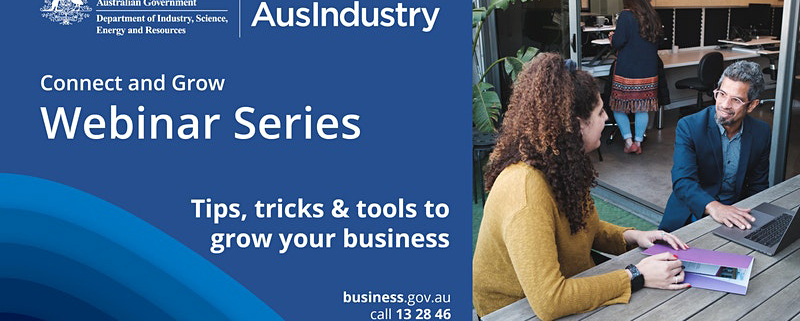 AusIndustry Connect and Grow | Webinar Series | Tips, tricks & tools to grow your business
About this event
In business there's always the element of the unknown,
• how do I do this?
• where do I find that?
• is there a better way to?
Finding the answers on the web can be frustrating and it is difficult to be sure what's helpful, accurate and safe.
The Australian Government have developed a range of online tools, templates and valuable information to help plan, grow and run your business with confidence.
This webinar will explore a range of resources, information and tools freely available at your fingertips. No matter the size or sector there will be something in this event to help your business.
Your hosts for the day:
Paul Henderson, AusIndustry Regional Manager – Northern Victoria
Kay Strong, AusIndustry Regional Manager – Wide Bay & Sunshine Coast
Presented by AusIndustry – our National Outreach Network is on hand to support your business in 2022.