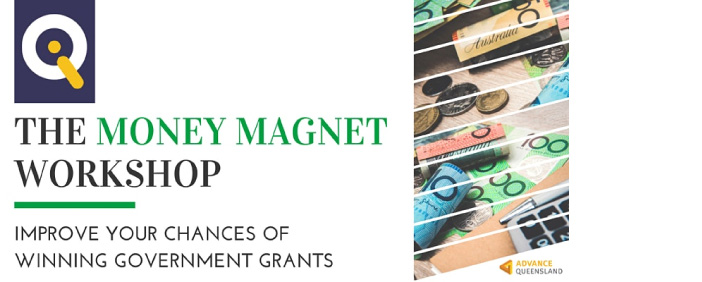 The Queensland Government is committed to supporting Queensland businesses as they recover, grow and thrive. Part of this support is offered through a variety of government grants and funding programs that can provide a much-needed financial boost to your business growth ambitions.
Competition for these programs is tough, but with the right approach, you can make your application stand out in all the right ways.
Join us for this online workshop where we will unpack the key components of successful applications, show you how to avoid common mistakes and traps for inexperienced applicants, and give you a toolkit of skills and techniques to apply to your next application that will improve your chances of funding success.
Cameron Johns, General Manager at Impact Innovation Group, will share the common eligibility and assessment criteria used for these grants, and commonly overlooked FAQs. He will also offer tips for preparing a strong application, and ideas for sourcing and accessing useful supporting information.
Prue Saxby, from Indigo Gold, will cover proven strategies to increase your success rate with grants, and delve into the common mistakes made by grants and funding applicants, and how you can avoid them in your own applications.
Ian Gilbert, Manager Commercialisation & Scaleup Enterprises from the Queensland Department of Tourism, Innovation & Sport will tell you where to find grants and, from experience, the good and bad things that stand out from the many hundreds of applications he has reviewed. Over the past two decades, Ian has managed several Queensland Government grant programs and assessment processes including the Advance Queensland flagship grants for innovation, 'The Ignite Ideas Fund'.