Have you got plans to take it all the way in this industry? At this session you'll learn how the pros have built sustainable careers in the music biz by developing multiple revenue streams. Queensland booking agents will teach you how to reach out to promoters, lose your fear of failing and land that dream gig.

Is music your passion? Do you want to take your music career to the next level? If you're hungry to learn more, network more and perform more, then register for the 2020 Logan Live Boost professional development series.
Led by industry experts, these FREE sessions will provide you with insights, information and the chance to connect, collaborate, gain inspiration, make new friends and more.
So, if you're an artist and live in the City of Logan or have a connection to Logan, join us for Logan Live Boost series during March and May 2020.
This is open for musicians of all levels including past Boost participants.
Limited places.
---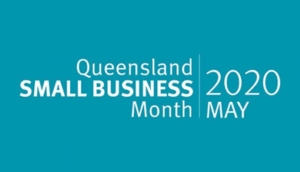 Queensland Small Business Month (QSBM) is a statewide month of events and activities that advocates, enables and empowers Queensland's small business. QSBM 2020 is an opportunity for business owners and those thinking of starting a small business to connect with business leaders and hear about initiatives that will help them achieve success, grow and overcome difficulties.