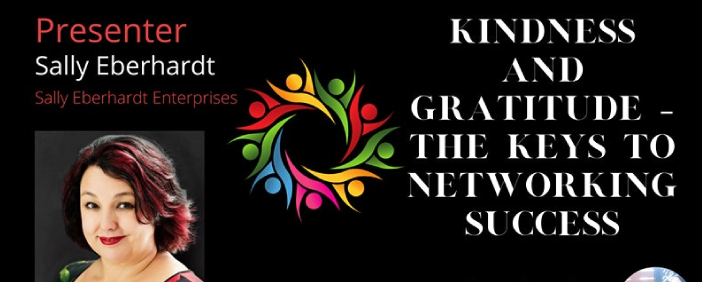 Kindness and Gratitude – The Keys to Networking Success
We all know that kindness and gratitude are key ingredients to mindfulness, not to mention core to being a decent human being …
But did you ever think of the huge positive impact they have on developing and growing your business relationships?
Many of us know that 'being of service' and 'giving without hooks' are the trademarks of a good networker … but how does being kind really benefit us?
What does showing gratitude achieve … and how do you make saying 'thank you' memorable?
Sally Eberhardt answers all these questions and more during our interactive session designed to give you practical ways to put more kindness and gratitude into your business life.