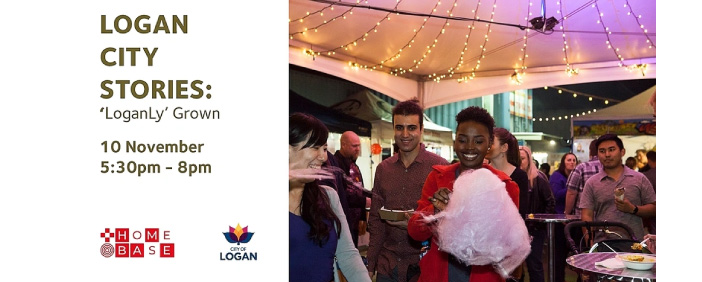 Logan is a food and drink oasis. With an abundance of culturally rich and quality food and drink offerings, we have the opportunity to grow something special. How can we increase access to these opportunities? How can we build a local food ecosystem that works together so everyone rises?
Join us to connect with likeminded people, spark ideas and dream up ways to grow these opportunities in Logan.
Logan City Stories: Businesses Doing Good
This event series highlights stories of Logan enterprises doing good for community, environment and culture. It aims to inspire new ideas for Logan businesses and community projects.
This is networking with a difference. If you imagine a better world for you and your community and you have a passion for businesses that help to regenerate our world, you want to be here.
Loganly Grown
From Growers to Makers to Suppliers and Innovators. There are countless ways to be involved in Logan's Food Ecosystem. Find out who's doing awesome things in Logan and beyond, and ask the question 'how might the Logan community work together to grow this opportunity locally'?
But this isn't your regular sit, listen and hand-out-cards event!
Join us for an interactive event where you'll meet potential collaborators and find out ways to get your business on the map. You'll hear inspirational local food stories and think about how best to connect with others to build a thriving Logan food network. One that's positive and functioning, that connects growers and makers with commercial partners and end-users. We want to help Logan's already fantastic food ecosystem grow.
Light catering and drinks included.
Brought to you by Homebase