This is part of a series of events hosted by the Logan Office of Economic Development and the City of Logan's three Chambers of Commerce, bringing together high profile speakers to help you navigate the challenges of modern business.
Speaker – Steve Tighe
Steve Tighe is one of Australia's most compelling speakers on the future and innovation. He is recognised for his thought-provoking observations on today's society, and his ability to express key insights about the future in an engaging and entertaining fashion.
A practising futurist, Steve is the former Foresight Manager at Foster's and has worked with some of Australia's leading companies, looking at the future of their industry and the opportunities for their business. He has a Masters in Strategic Foresight from Swinburne University, and has completed the Oxford Scenarios Program at Oxford University.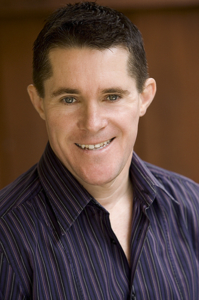 Rethinking Strategy in the 2020s
As the new decade dawns, Australia's business environment is defined by increasing volatility and uncertainty. In this not-to-be-missed presentation, futurist Steve Tighe will help to de-mystify the challenges of the future by demonstrating the foresight techniques he uses to successfully help organisations plan for the future. Steve will then apply these techniques to outline the most significant trends he sees influencing business outcomes over the coming decade. An essential presentation for all business owners and managers, Steve will show how to anticipate future change so that you can take control of your business future.