Don't lose time and money on tasks that can be easily automated. Business software integration can save you thousands of dollars a year, buying back your valuable time and provide a cost-effective strategy to increase your bottom line profitability. In this workshop you will learn and identify:
The benefits of business software integration
Different types of business software on the market
What you should integrate AND what you shouldn't
What software will be best for your business operation
And so much more!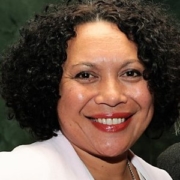 About Andrea
Andrea Anderson is a passionate advocate of the power of the small business enterprise to establish economic strength and stability. The KISS Theory – Keep It Simple Silly – is her main aim when transforming organisations with a structured approach for cohesion and collaboration.
Andrea has owned and operated businesses for the last 20 years as a 'solepreneur' through to employing up to 35 people. 
Don't forget to complete the Queensland Digital Scorecard first (recommended).
You can provide a link to your Digital Scorecard results during registration, and this will give your advisor valuable information about your digital needs.
PLEASE NOTE: To register for this event you must be a business (0-19 employees) and provide your ABN.
---
Are you a small business needing support? Click to register your interest in being a participant in the ASBAS Digital Solutions program.
Business Station has partnered with RDA Logan & Redlands to deliver the Australian Small Business Advisory Services (ASBAS) Digital Solutions program across most of Queensland.
Important – Participating businesses must be aware that this information will be provided to the Commonwealth Department of Jobs and Small Business and the Commonwealth Department of Industry, Innovation and Science for program evaluation and reporting purposes and; they may be approached by a representative of the Department of Industry, Innovation and Science to complete a survey on the services provided.