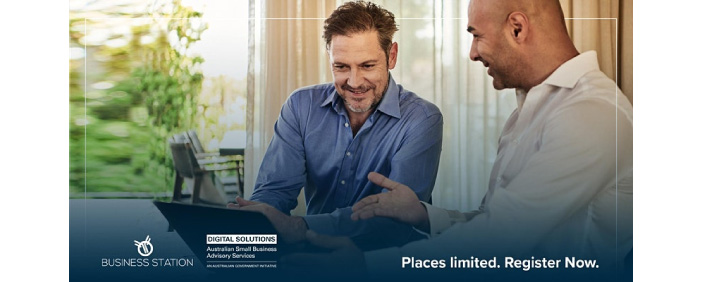 The Queensland Government has just announced the new 2021 COVID Business Support Grants for Lockdown Impacted Businesses – Opens Mid-August.
Increase your chances of success!
If your business has been affected as a result of the recent lockdown as at 31st July, 2021 in South East Queensland, your business may be eligible for a $5,000 Business Support Grant. You can increase your chances of success by tuning in to one of our free webinars covering the program guidelines and application process, and how to prepare the best possible submission.
This workshop is brought to you by Business Station and AusIndustry under the ASBAS Digital Solutions Program.
PLEASE NOTE: To be eligible to register for this event you must be a business (0-19 employees) and provide your ABN.